One of the most important criteria for selecting a college is its campus. Keeping this in mind, the campus of Indus university has been built to promote the overall growth of students.
The student-friendly campus of Indus is spread across 16 acres. Away from the crowded city of Ahmedabad, the tranquil and serene environment of Indus enables the learners to study in a calm and knowledge-driven environment.
Besides focusing on lectures and field trips, the university curriculum encourages involvement in athletics, brain strengthening games, talent shows, debates, volunteer work & community services, women empowerment workshops, fitness sessions and much more. Amalgamation of academics and non-academic activities keeps the campus vibrant and enjoyable, giving a chance to students to make unforgettable memories at grad and post-grad levels.
[Under Green Initiative – Indus has its solar energy power plant of 120 KW Capacity, in collaboration with Etain IMMODO Renewables Ltd., Spain. This helps the university cater to the energy requirements of campus.]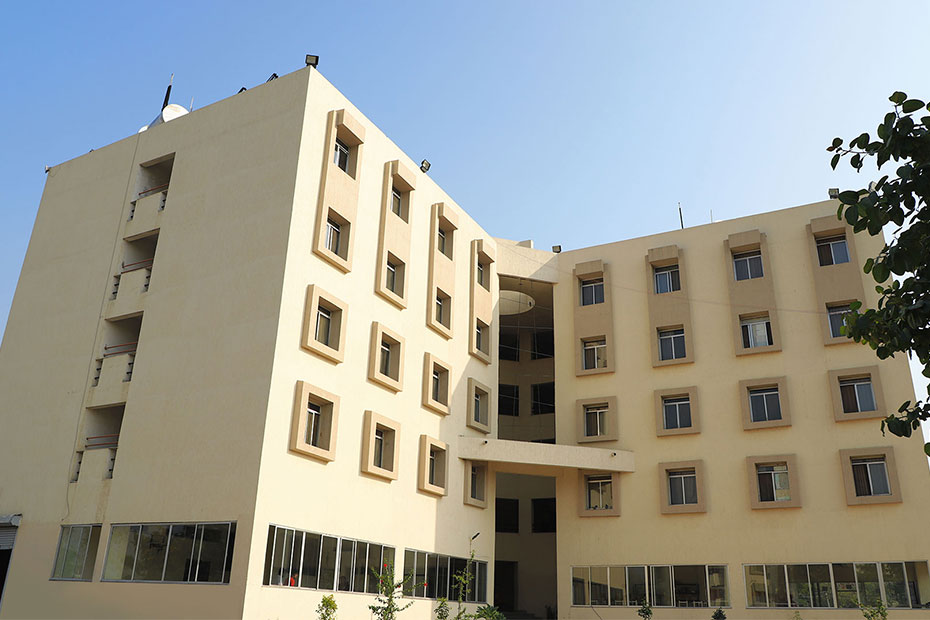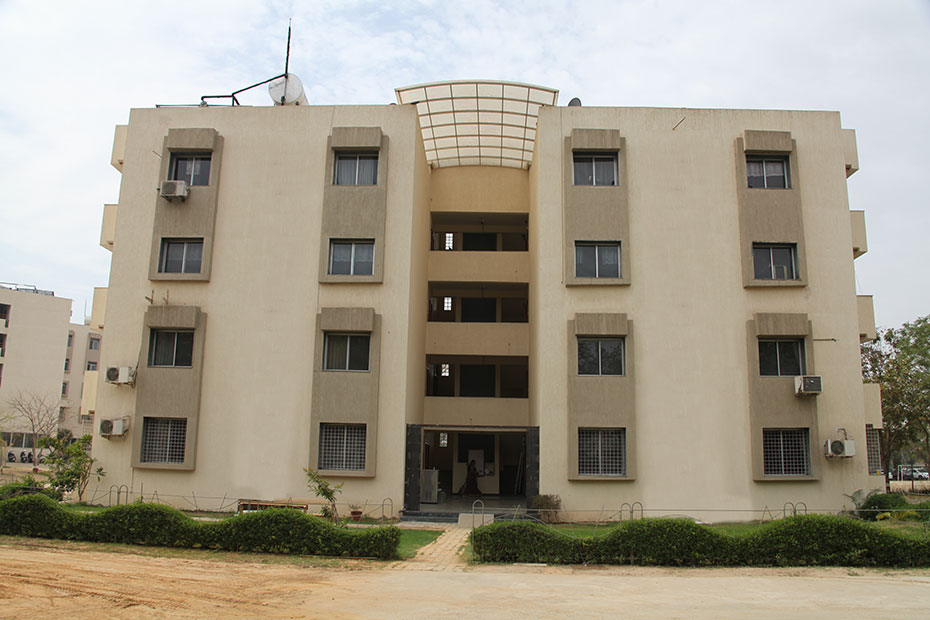 Understanding the value of a second home to non-native students, Indus hostel has all the basic amenities to offer. The list of facilities offered includes:
Separate hostels for boys and girls.
Spacious, well-furnished and comfortable rooms with 24/7:
Power supply, Wi-Fi connection, television, water purifier, water cooler, and facilities for indoor & outdoor games.
In-built gym & fitness center is available to promote a fit and fine lifestyle.
Canteen serves balanced vegetarian food, which is nutritious as well as appealing to taste buds.
First-aid is accessible on the campus, with local hospitals near the campus in case of emergency.
Entertainment & Sports
'A mentally, physically and emotionally fit life is a way to lead the world.'
As an institution, Indus university aspires to prepare its students to excel in the hardcore technical world. Sports and games are one of the best ways to teach several skills required to thrive in this world, such as:
Commitment
Team-building
Leadership skills
Winning attitude
Handling pressure, and
Management & accountability
Participants from the university are sponsored in competitions held within or outside of Gujarat. An atmosphere of fun and games has been cultivated within the campus, providing the essential pieces of equipment and space.
Various football, handball and kabbadi tournaments have been hosted by the university too.
Transport Facility
Safe and secure transport service is available to students and faculty members. The vehicle includes buses, which runs on specific routes covering more than 60% of the Ahmedabad city. Other than private university buses, local buses are accessible too, to reach Indus. Timings of buses are in tune with the schedule of the university.
'Books are the carriers of civilization. Without books, history is silent , literature dumb, science crippled, thought and speculation at a standstill.' – Barbara Tuchman
Indus library is spread across over 600 square meters. The place is full of informative, scientific, historical, fictional and non-fictional books, covering all the disciplines – engineering, management, research, design, aviation, English, mathematics, science and more.
It has a collection of over 26000 volumes of books, besides subscriptions for more than 250 national and international journals. Books, journals, project reports are available on electronic devices, plus in CD and DVDs too.
Reprographic facility is available. Dewey decimal classification system is followed for systematic arrangement of books. An organized practice is implemented to lend book/s or other resources, maintaining coherence within the system.
Lastly, the library has an Online Publication Access Catalogue (OPAC) allowing the users on the campus to access catalogue/s from their desk. Also, Indus library has an institutional membership with ADINET and DELNET providing online access to a large number of e-books and e-journals.
Classrooms & Labs
At Indus, classrooms are spacious and well-ventilated, with twin-boards and high-quality projectors attached at the ceiling. Research & testing-based labs are installed too, where theory and practical sessions are merged, putting into practice the theory 'Where Practice Meets Theory.'
Computer Labs
Air-conditioned computer labs are available on multiple floors. The university has leased line internet connection, which is locally networked and connected through more than 20 Wi-Fi routers, covering the campus. Computer laboratories are equipped with the most advanced systems for both: Windows and Linux servers. Students can get hands-on experience on the latest software packages and browse selected internet sites at the same time.
All e-books and study materials including all academic related data can be accessed through campus connectivity. 24/7 internet connectivity and full-fledged integration with Google apps enable quick sharing of information sharing across various platforms.
Canteen
'A student must have wholesome food if he/she wants to shine in the world.'
Food at Indus is well cooked considering the different tastes and preferences of students and faculty members. Steam boilers are used to cook rice and vegetables, which helps maintain hygiene and quickens the cooking process. To ensure that the food is fresh, hygienic and delicious, food served at the canteen is examined regularly.
Canteen has been divided into two parts: 1. Students and 2. Staff members. Being capacious both can accommodate about 250 students and faculty members.
Seminar Hall

'Knowledge should keep flowing.'
An air-conditioned and well furnished seminar hall is used to conduct workshops, orientation ceremonies, recordings, interactive sessions and more. This hall has witnessed several lectures by eminent personalities, at regular intervals.
Auditorium

'One always finds a place to showcase his/her talent, if s/he has it.'
The auditorium has a seating capacity of at least 600 people. It is a fully air-conditioned and well-equipped room, which allows the university crowd to enjoy stage shows and performances organized frequently.