Indus Foundry Training & Research Center
Overview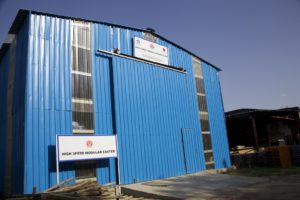 An apex university, focused on technical and management education, training and research owes its existence to Bhandari Charitable Trust.
IFTARC- INDUS FOUNDRY TRAINING AND RESEARCH CENTER, a Metallurgical Skill Development & Research Centre of Indus University is promoted by Electrotherm India Limited and supported by The Centre for Entrepreneurship Development (A Govt. of Gujarat Organisation) under the Specialised Skill Development Scheme of Gujarat Industrial Policy 2009.
 There is acute shortage of trained man power in one hand and on other hand there is unemployed youth aplenty. It is realized that gap is on account of lack of trained manpower. The production foundries are looking forward to find manpower with at least the basic skills. The production people have their priority for production and in spite of the need and every intention are unable to provide organized all round skills, particularly to very raw people. Also the remunerations without basic skills are poor; hence people are not attracted to the arduous foundry floor jobs.
It is with this background that a foundry training center is conceived, to bridge the gap of skilled man power and at the same time make foundry career more rewarding.
IFTARC's vision will be to form an advanced research center with a goal to address some of the current engineering and technological challenges faced by foundries in India.
Objectives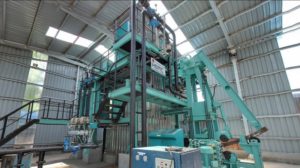 To educate, train & impart research oriented inputs to engineering students for foundry related activities.
To bridge the demand for skilled manpower and make foundry career a rewarding and fulfilling experience.
To increase University - Industry Interaction and strengthen the consultancy and industrial Services.
To impart education regarding shop floor documentation, dissemination of all relevant information and knowledge for efficient foundry operations.
Benefits
Students undergoing graduate engineering courses in different disciplines like Metallurgy / Automobile / Mechanical & Production.
M Tech students / PhD scholars for their projects
Faculty for carrying out consultancy project
Operators /Technician/ Skilled & unskilled workers in the industries
ITI/BSc/12th Technical / Diploma in Metallurgy/Mechanical/Automobile.