About  Programme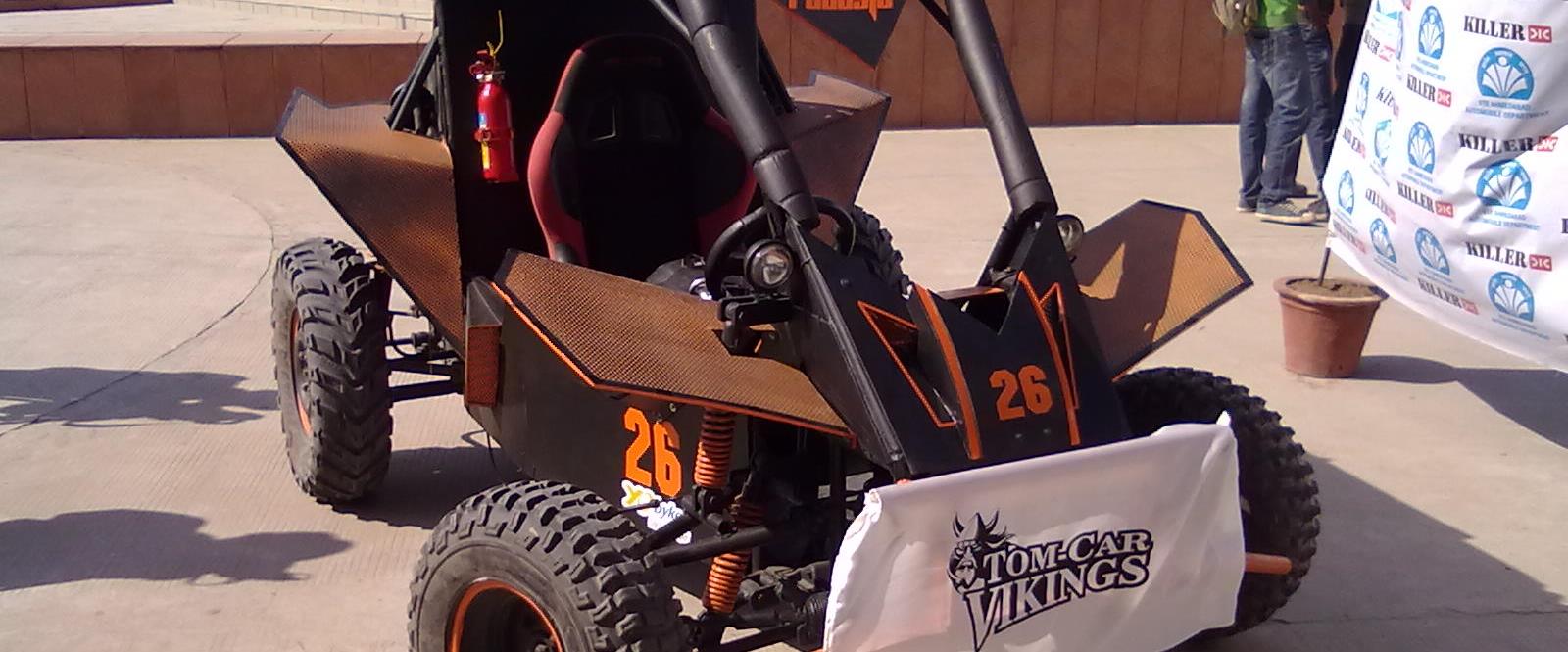 The department was established with an undergraduate program in automobile engineering in 2006.
The study of automobile engineering is mainly related to design, development, fabrication, testing and components of the vehicles from their conceptual to realization stage. It also focuses on integration of basic and fundamental concepts of mechanical, electrical, electronics, computer and safety engineering aspects to realize a vehicle satisfying the critical, complex and diverse levels of satisfaction of its users.
Specifically automobile engineering is related to topics of production & design focusing on testing, coordination and system analysis of the vehicle development associated with performance, durability, operation of the vehicle; manufacturing dealing with fabrication and assembly of the diverse components of automobile.
The discipline is wide open for critical research activities involving direct applications of advanced mathematics.
The department is well equipped with laboratories like Automobile Engines Laboratory, Automobile Systems Laboratory, Vehicle Maintenance & Garage Practice Laboratory Automobile Component Laboratory, Two Wheeler & Three Wheelers Laboratory, Automobile Electrical & Electronics Laboratory, Automobile Air Conditioning & Refrigeration Laboratory, Computer Aided Manufacturing Laboratory, Processes I &II Laboratory.
Mission
To inculcate skills in design, production, operation, maintenance of components of automobiles and to develop human resources with hands-on skill and knowledge so as to enable them to become automobile professionals.
---
Programme
| | | |
| --- | --- | --- |
| Duration | Course | Intake |
| 4 Years | B Tech Automobile Engineering | 60 |
Teaching Scheme
Time-Table
---
Laboratories                                                           
AUTOMOBILE ENGINES LABORATORY:
The place where practical experiments and performance measurement of I.C.Engine is carried out by students to train them in performance of various experiments on different engines.
Major Equipments
2 Stroke Single Cylinder Petrol Engine Test Rig

4 Cylinder 4 Stroke Diesel Engine Test Rig

3 Cylinder 4 Stroke Petrol Engine Test Rig

MPFI Engine Test Setup

Exhaust Gas Analyzer (P.U.C Certification Apparatus)

Two Stroke Petrol Engine with Four Spark Plug Test Rig

Single Cylinder Diesel Test Rig

Single Cylinder Petrol Engine (Pulsar Engine)

2 Stroke Single Cylinder Petrol Engine Cut Section Model
AUTOMOBILE SYSTEMS LABORATORY:
The Lab is mainly used for demonstrations and comprehension of basic principles of Automobile Systems.
Major Equipments 
Gear Box (Sliding Mesh.& Constant Mesh)

Fluid Flywheel

Hydraulic Brake components

Steering Linkages

Clutch Plate Unit

Automatic Transmission Cut section

Cross Chassis Assembly

Transfer Box

Diesel Fuel Pump

Full Supply System of Petrol Engine & Diesel Engine

Cooling System of an Automobile

Lubricating System of an Automobile

Suspension System
VEHICLE MAINTENANCE & GARAGE PRACTICE LABORATORY :
The Lab is mainly used to gain the first hand exposure on exercises of wheel balancing and wheel alignment and other garage related problems & techniques.
Major Equipments
Wheel Balancing Equipment

Tires With Wheel Rim

Wheel Alignment Apparatus

Cylinder Bore Measurement

Car – Assembly & Dismantling

Diesel Injector Cleaning Machine

Spark Plug Cleaner & Tester
AUTOMOBILE COMPONENT LABORATORY
The place is mainly used for the Design & Measurement of varied components used in Automobile Vehicles.
Major Equipments
Piston

Crank shaft

Cylinder head

Steering Assembly

Exhaust system

Radiator

Cam shaft

Gear box

Cylinder block
TWO WHEELER & THREE WHEELERS LABORATORY:
This Lab exhibits practical demonstrations & exercises to provide an introduction to the Basics and Fundamentals of a two & three wheeler technology.
Major Equipments
Bike front suspension system with disk brake & stand

YO bike with cut section
Hybrid sunny scooter
Two Wheeler Engine
AUTOMOBILE ELECTRICAL & ELECTRONICS LABORATORY
Usage of this Lab includes comprehension of basic principles of automobile electronics & electrical system, its diagnosis & repairing of electrical components by the fourth semester of B.Tech Program.
Major Equipments
Growler Tester
Alternator test bench
Working model of YO bike motor
Regenerative Braking system
Automobile Batteries
Battery Charger
Battery Tester
AUTOMOBILE AIR CONDITIONING & REFRIGERATION LABORATORY
The place where Practical Exercises and Demonstrations are carried out for introducing the concepts of basic refrigeration cycles, refrigerants use, psychometric operations, components of refrigeration system, trouble shooting techniques for electrical and mechanical problems, best practices regarding refrigerant use and impact on the environment, cooling and heating load calculations.
Major Equipments
Vapor Absorption Refrigerator
Mechanical Heat Pump
Refrigeration test rig
Air Conditioning Test Ring
Ice Candy Maker
Force Draught Cooling Tower
EMPLOYEMENT OPPORTUNITIES
With a bachelors' degree in automobile engineering, our students stand great chance in getting employed by leading automobiles manufacturers.
Also, the way automobiles industries are growing in Gujarat especially Ahmedabad; it will only provide adequate opportunities to the students in near future as Indus is one of the fewest colleges to offer Automobile Engineering degree.